Complete Story

07/18/2022
OCCO Meeting with Registrar Charles L. Norman
Join us for the next OCCO Meeting on Wednesday, July 27th at the County Commissioner's Association of Ohio Office at 10am.
Our guest speaker will be Registrar Charles L. Norman with the Bureau of Motor Vehicles.
Charlie Norman took office as Ohio's 31st Registrar of Motor Vehicles on January 28th, 2019. Prior to his appointment, Registrar Norman had an extensive career in government that included serving as City Councilman and Treasurer for the City of Cheviot; Chief of Staff for Hamilton County Commissioner Pat DeWine; and Southwest Ohio Regional Director for the Ohio Attorney General's Office. Immediately preceding his appointment as Registrar, he served as an Election Administrator overseeing operations for the Hamilton County Board of Elections.
As Ohio's Registrar of Motor Vehicles, Registrar Norman is focused on utilizing technology to improve the customer experience and embracing innovation to drive institutional change.
Registrar Norman attended Salmon P. Chase College of Law and has a Bachelor of Science degree in History from the University of Cincinnati.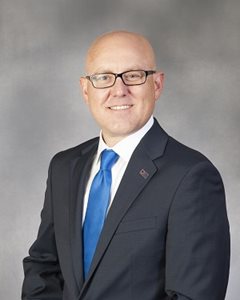 ---